If you like my style of work and the energy behind it, but cannot find exactly what you want  or you have something specific in mind, whether in the sense of design, meaning or 'reason for the piece', then a custom piece might be just the answer.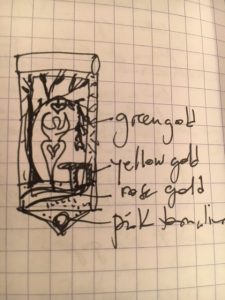 Over the years, I have thus made
bridesmaids pieces (for different Jewish,  Christian and Hindu weddings!)

matching pendants for the wedded couple

baptism medal

organ transplant gratitude charms

memory rings  for the passing away of a loved one

wedding bands (each designed separately a ring for their beloved without knowing that they had both chosen the same jeweler! what a surprise it was the day of the wedding!)

illness, grief or loss  "courage" pieces

high-school graduation rings (to replace the quickly out of date traditional high-school ring)

"love declaration"  or anniversary pieces

"meeting celebration" bracelet

" desperately want to get pregnant" talisman (it worked within 3 months, not that I guarantee a repeat of this!)

"sobriety and life change" bracelet

 unforgettable childhood memories bracelet and other remembrance pieces

The list goes on. . .
Combining Energies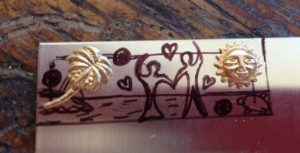 Designing a custom piece, whether for you or for another, is always an interesting and very rewarding adventure for both you and myself.
I have a good ability to feel my way through what is important to you (I ask lots of questions!), and I also know my jewelry intimately as well as technically.  Therefore, I can say I have an innate feel of what is possible .
Combining my knowledge and your dreams (whether vague or specific) indeed works very well. I have never in 18 years of creating this type of jewelry  ever encountered a person who was disappointed in a custom piece. On the contrary, most people think the result exceeds their expectation. . .Indeed, when I work, the piece takes a life of its own and small but important elements often suddenly appear which we had not thought of together. Read this post called 'customer service and thoughts', for feed-back from clients.
Time-frame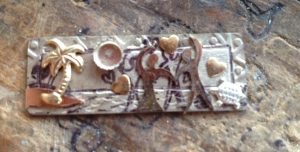 I can only make you a custom piece while I am close to my work-bench. This means during  my usual artshow season, therefore between the end of September and the beginning of December and from January to early April. Outside of that time-frame, I am on the roads of the world, in Europe, Africa or Asia, helping women in Africa, fighting for refugee rights in France or visiting my very mobile children.

Usually, allow 3 or 4 weeks  (sometimes less, check with me!) for the making of a custom piece as I am very careful to spend the necessary and the appropriate time on it: for example, I never mix making custom work and doing my own work, as the energy needed is not the same.
Please contact me HERE so we can discuss what is possible.
Here are some examples of what I have done: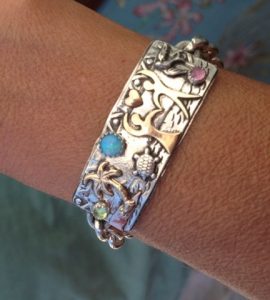 Meeting Celebration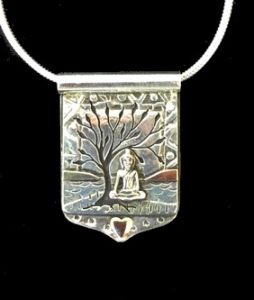 For a jewish person interested in Buddhism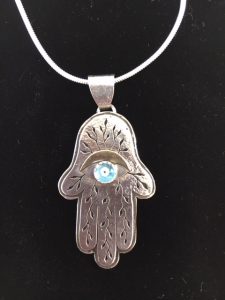 Protection talisman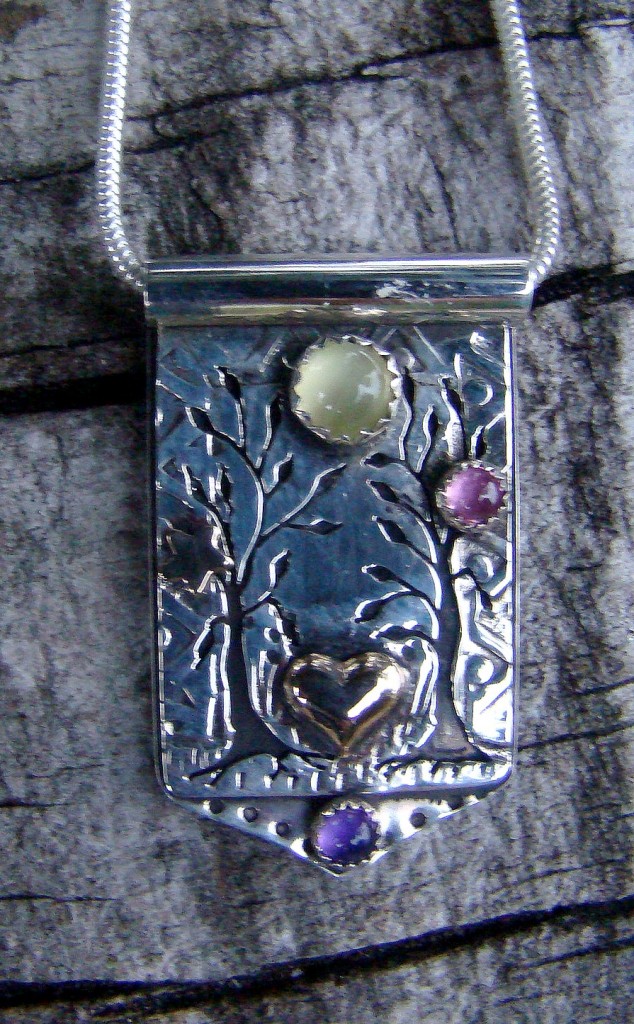 For Renewed Love Between Two Sisters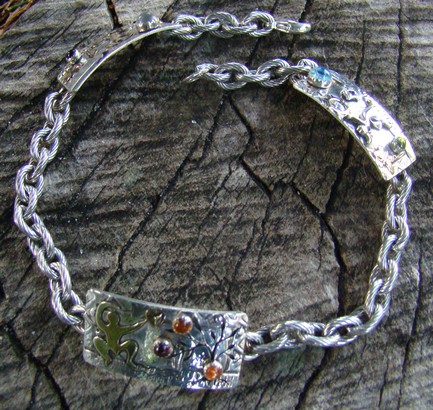 For the Celebration and Anchoring of Deep Healing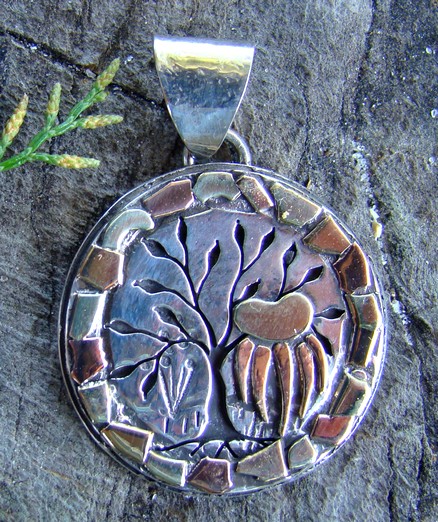 For a Personal Connection to Bear Medicine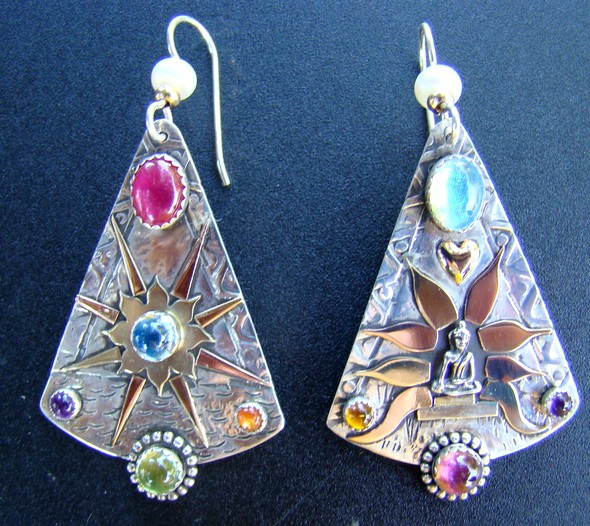 For a Daughter's Journey into Buddhism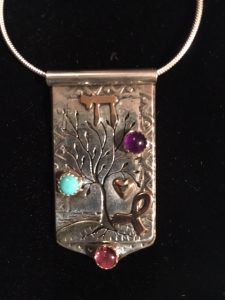 Celebrating Life and self-love after a mastectomy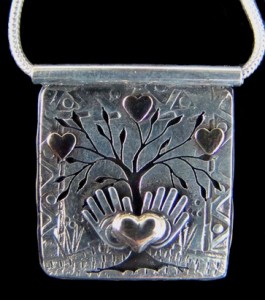 For the Start of a Massage and Healing Business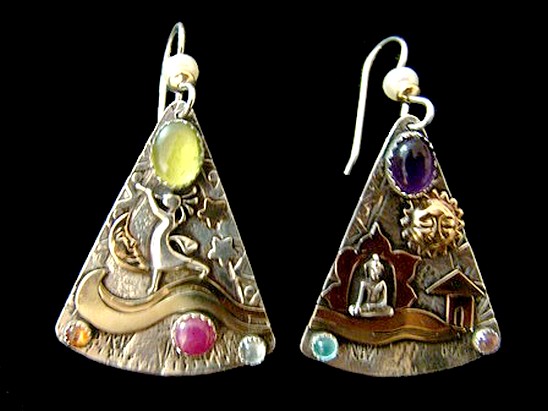 A Life message from Bob to His Lovely Grand-daughter
(completely designed by Bob !)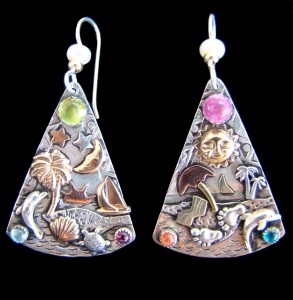 "To the beach!". . . 
in memory of fun days with his grand-daughters, completely designed by Bob as well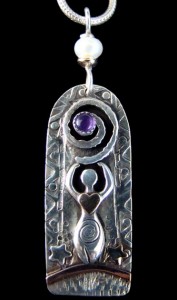 A Symbol of the Holy Feminine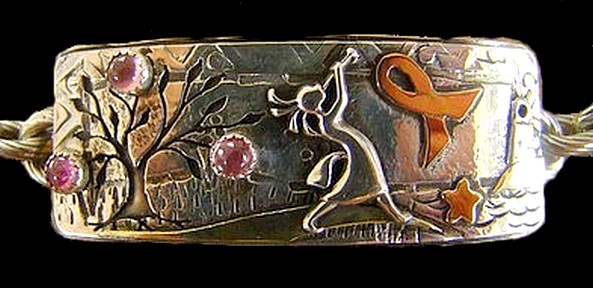 A message of Support and Love after a mastectomy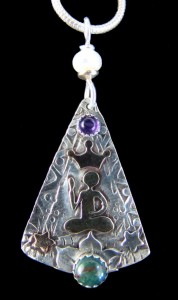 In Honor of  Kwan Yin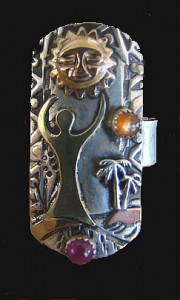 Loss  & Remembrance  ring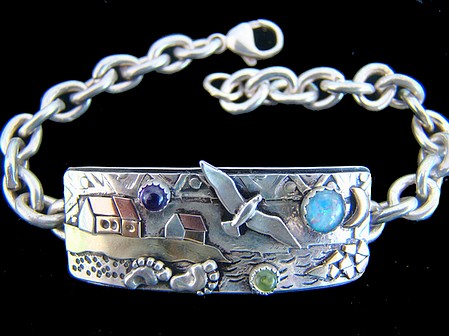 Summer time at her grand-mother's house on the Opal Coast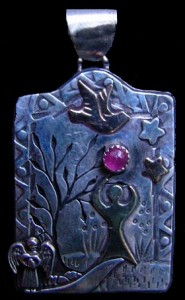 For Courage and Guidance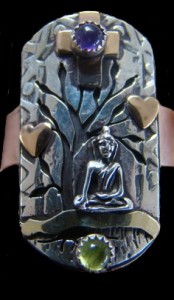 God and Buddha's support during a long  illness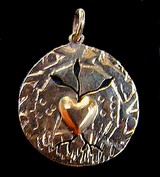 Catholic Baptism medal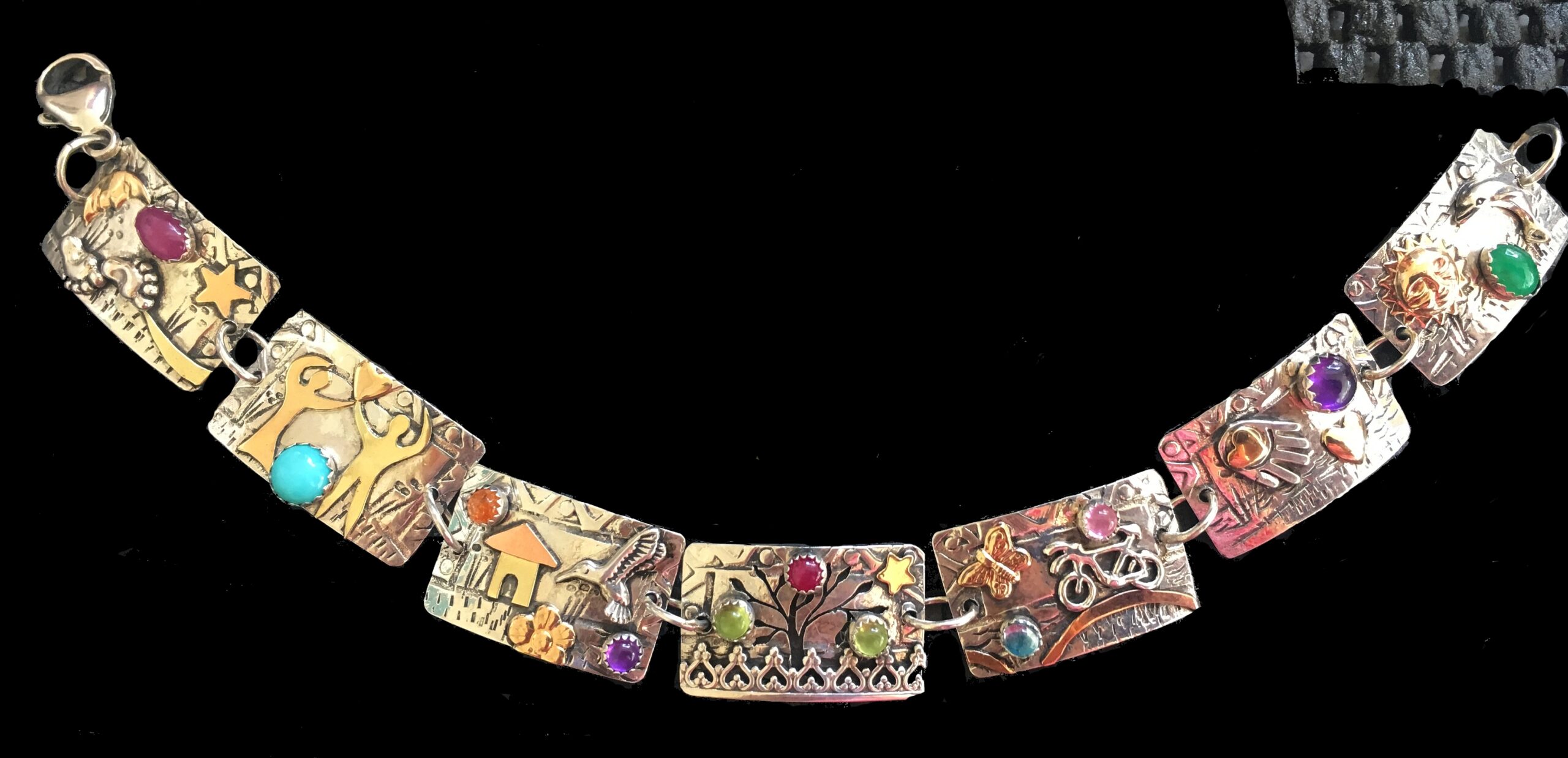 … Her Life Story….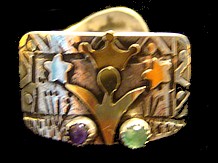 Loss of child memory ring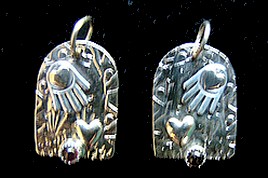 Organ transplant gratitude charms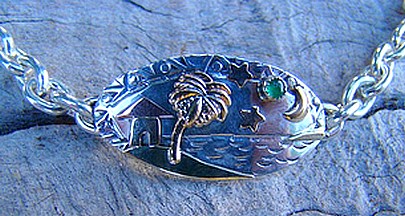 High-school graduation  'leaving home'  bracelet
Sobriety and Life Change bracelet
On the Buddhist Path pendant
For a special man, from his new love
On the Way to Change  pendant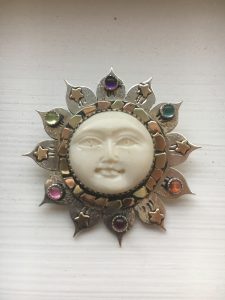 Celebrating All of Life, Challenges included