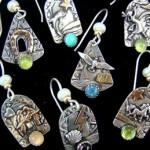 Here is a very small sample of  extra small earrings I make. Each earring has its own INDIVIDUAL sentence engraved in the back, so that you can actually make up your own earrings "couple" , choosing from a whole collection.
This sample is to give you an idea of what can be available:  If you are interested in having a set of those, do contact me and we can come up together with a set that will fit your needs and desires. They 're much fun to put together.

I make those two shapes. Most people choose a pair of earrings of the same shape, but sometimes someone will choose a set with a shape of each. It does work because the shapes are the same size.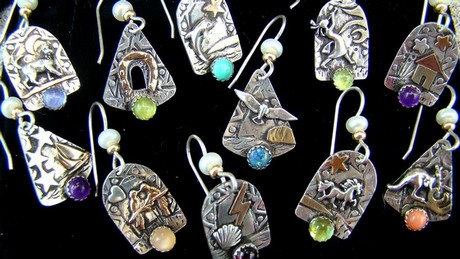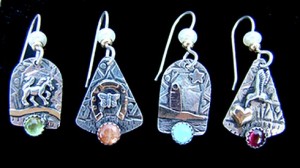 (SS – 14K gold -semi-precious stone)    $89,-  a pair