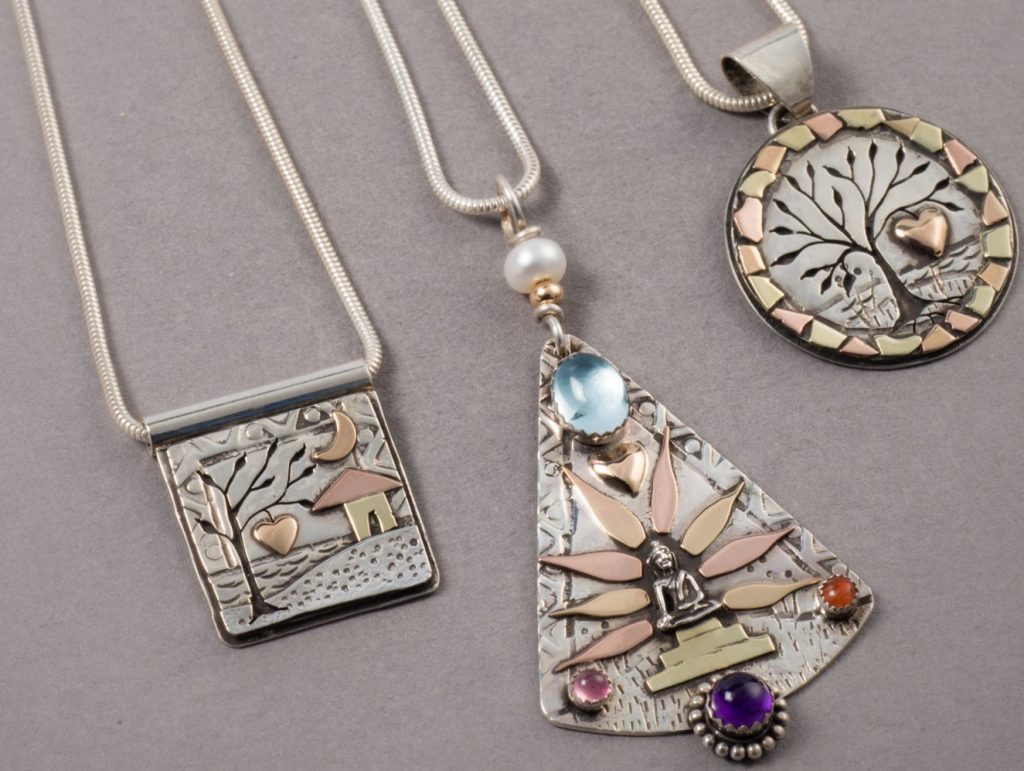 Hello, I am Maya Konforti, your Spirit Jeweler.
Becoming  wholly empowered and happily balanced is
the most exciting and rewarding adventure you can undertake…
(though it is not always an easy one!)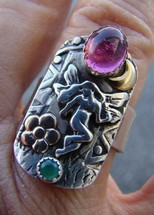 and there are many choices to make along the way…

In these  pages, you will find:
Hand-made and custom-designed symbolic jewelry pieces to keep you on track while you journey.

ALL MY WORK is exclusively STERLING SILVER (SS)  and 14K GOLD (in 3 different colors), with semi-precious stones.

PLEASE NOTE: A

ll my new pieces are now made in argentium silver(935), instead of sterling silver (925 or SS): Argentium has a higher silver  content than sterling silver, so it hardly tarnishes!
Many interesting explanations about the whys & hows of this work.
Personal sharings about myself and my life, to hopefully inspire you.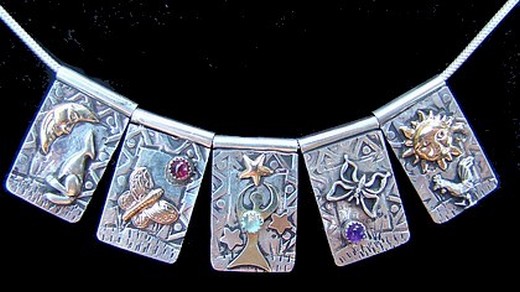 PLEASE NOTE: As all my pieces are one of a kind, many featured on this site will have been sold by the time you look at them. I cannot update my website every week with my current pieces!  In this site, you have an idea of what my overall work is…Check with me to know what I have in stock at any time by using the contact form. I will send you photos of the styles or symbolism you are interested in.
Also a warning: Apart from a couple of  photos here and there, (you won't have a hard time spotting them!), which were taken by a professional to apply for artshows ,  the other photos in this site were taken by me 'on the spot', as a quick  record of what I make, therefore definitely not of the same quality…I am a one-woman business, a jeweler but not a photographer…  
Abbreviations:  AS   or 935= Argentium Silver , SS=sterling silver, 14Kygr= 14K yellow, green and rose gold
It's time to discover now. . .scroll back up and click  on a page on the right. . . have fun!